MTV Project description
International Volunteers for Peace in cooperation with Blaze Aid
Fire recovery project. Milton / Lake Conjola
Start: mid March to early April 2020
Length of project: two to three months with possible extension
3 volunteers required
IVP strives to create paths to peace through intercultural cooperation. IVP is entirely volunteer run. This project is in collaboration with and managed by Blaze Aid.
Background to the project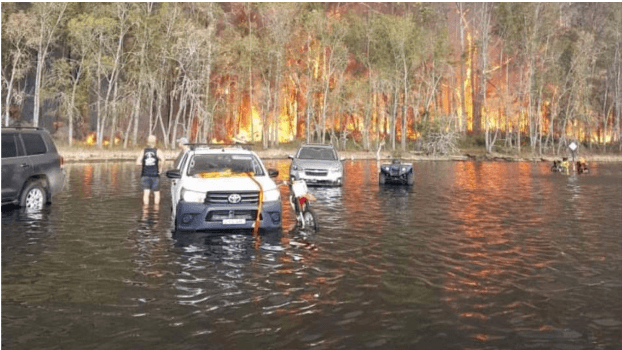 Blaze Aid is a volunteer-based organisation that works with families and individuals in rural Australia after natural disasters such as fires and floods. Working alongside the rural families, our volunteers help to rebuild fences and other structures that have been damaged or destroyed.
Lake Conjola and the surrounding area was badly affected during the recent catastrophic fires. Many people lost their homes, farm buildings, animals, fences, livelihood. The community suffers ongoing deep trauma.
Description of the work
This is a call for experienced team leaders who can stay for a minimum of two to three months. You will be trained on the requirements once at the site. There will be changing local and international volunteers who will be there for shorter periods and need to be managed in teams in the field. Your task will be to manage the teams and you do not need building skills: the main task of the field teams is rebuilding fences. https://champagneandskittles.com/2020/03/04/from-drought-to-fire-and-flood/?fbclid=IwAR2Sm2LmwjYsDYXWBBk3evD4yb9L9WdWgHbmlplXugu33i_zwr1PycxPqD4
Hours of work: For fencing team leader the schedule is 7am for breakfast and back home by 4pm. The work continues 7 days a week but free days can be scheduled by arrangement.
There is also other work such as assisting with coordination of the project which is more admin type work. Assistant coordinator might be longer hours however that will include very little physical work.
There may be the possibility to negotiate with local community to set up other volunteer opportunities such as re-building gardens.
Practical information
Living conditions. Caravan most likely but possibly a tent. If you can bring your own tent that will be great but otherwise IVP can supply a tent, bed and bicycle. Showers, electricity and meals will be supplied.
Useful numbers and addressees: The camp site will be at Milton on the South Coast of NSW. Travel directions, meeting point and contact details of responsible people will be supplied.
What to bring: Sleeping bag, work clothes: long sleeve shirts and trousers, solid boots. Warm clothes as it will be going into Winter. Swimming gear as you will be near the beach/lake.
Skills: This is serious work and we can only take people who have are willing to work hard. We are looking for experienced workcamp leaders who can stay for an extended period. Minimum two months. You will need to be fit and able to learn new skills and direct others. Building skills useful but not essential. International Drivers Licence will be useful.