Plants for Peace team has two new recruits, sisters Margaret and Joan. They helped out in Goulburn this week with the plants that are in transit to South Coast. Together with Rita, they sorted, counted and identified as well as pruned and re-potted those that needed some TLC. Margaret and Joan have good plant knowledge and were able to identity some that I was not sure of.
We are grateful to Michael who is now doing regular trips between Sydney and Goulburn and liaising with Mahesh to bringing a load of plants with each trip.
The community of Moruya are awaiting our next delivery as they already have plans in place to take the plants on to surrounding communities.
Another exciting development is our new collaboration with Foundation for National Parks to source and deliver site-specific plants to areas where needed.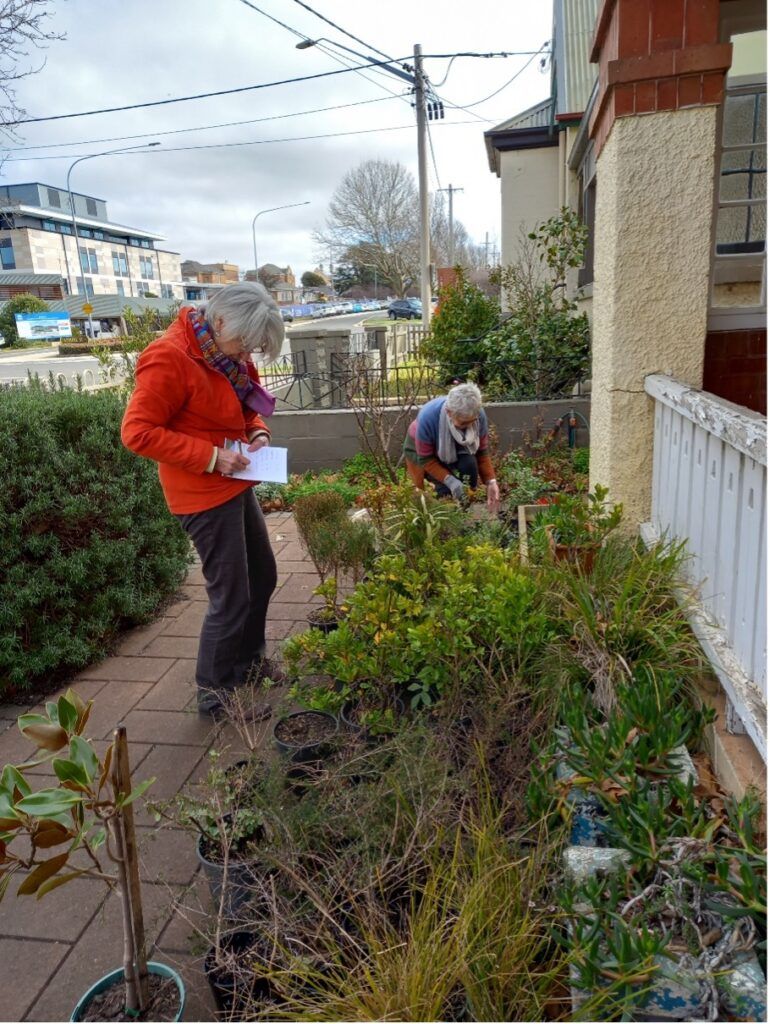 Margaret documenting and Joan pruning.